Dot.lib
Dotlib TV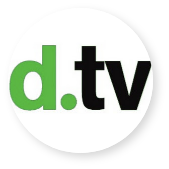 At Dot.Lib TV you will find a wide variety of content produced by our partner publishers, as well as tutorials for various research-platforms - produced by us.
No results were found for the current filters.
We use your data to analyze and personalize our content and ads during your browsing of our platform and in our third party affiliate services. By browsing the site, you authorize Dot.Lib to collect such data and use it for these purposes. Please see our
Privacy Policy
or
Cookie Policy
for more details.
Privacy Preference center
When visiting a website, it can store or collect information on your browser, especially cookies. This information can be about yourself, your preferences or your device and it's used mainly to make the website work as expected. The information usually won't identify you directly, but it can deliver a more custom experience to you. Once we respect and value your right to privacy, you can opt to not allow some types of cookies. Click on the headers of each category to know more and change our default settings. However, blocking certain types of cookies can affect your experience using the website and the services offered within it.
Manage cookies' preferences
Strictly Necessary Cookies
Always active
Some cookies that we use are essential to the correct function of our website. They're usually defined only in response to actions made by you, which equates to a service request, such as setting your privacy preferences, login to your account or filling forms. You can set your browser to block them or notify them but some areas of the site might not work.

Segmentation and traceability Cookies
These cookies are defined through our website by our advertising partners. They might be used by these companies to create a profile of interests and show relevant ads in other websites. They work identifying exclusively your browser and device. If you don't allow these cookies, you won't experience our customized advertising on different websites. These cookies collect information about the source of your visit, where you were exposed to advertising by our company, which advertising you saw, if you landed on our website directly or indirectly, the device you used and which downloads you made. This information is collected anonymously by third party suppliers. Besides that, we also use cookies in certain pages of our website to communicate with suppliers of third parties data to expand your digital behavior. That help us to understand and define which ads are more relevant in the future. The information we receive are all aggregate and anonymous, but include stats such as demographics data, online behavior, product interests and lifestyle. The segmentation and traceability cookies are provided by trustful third party suppliers. In case you need any more information about our suppliers and how these cookies work, contact us by e-mail at lgpd@dotlib.com.